1372 - Clos de la Franchise
Title: 1372 - Clos de la Franchise (Homestead of Privileges)
LOCATION: Rue des Envers 34
Fascinated by historical stories, the painter and street artist Jérôme Rasto was immediately thrilled by the idea to create a triptych in homage to the first builders of Le Locle, as his neo-medieval style is perfectly suited to this historical theme.
Entitled « 1372 Clos de la franchise », the name once given to the valleys of Le Locle and La Sagne, his work metaphorically illustrates the considerable efforts that the first inhabitants had to make to conquer the region, then an inhospitable and remote countryside.
The old parish house at 34 Rue des Envers was ideal for this project, as one of its eastern façades had three windows that had been obturated for years. Their ashlar frames, topped with semi-circular arches deserved to be revalorized. Composed of graphic forms delimited by a clear lines, the
fresco recalls the stained glass windows that once adorned the building.
In the last quarter of the 14th century, the lords of Valangin counted the impenetrable forests of the Neuchâtel mountains among their possessions. Anxious to prevent possible incursions by overly conquering neighbours and aware that these lands would remain of little value as long as they were uninhabited, they encouraged peasants to settle there by offering them exceptional advantages.
In 1372, Jean d'Aarberg II, lord of Valangin, delimited a territory called the Clos de la franchise, within which he granted the inhabitants of Le Locle and La Sagne various privileges, in particular the right to settle, to exchange their domain, to hunt and to be exempted from most of the royalties.
Benefitting from these new rights, the land clearers and settlers were given the status of free peasants and were given the name Francs-Habergeants (free lodgers).
© exomusée – June 2022 – Redaction: François Balmer – Translation: Wolfgang Carrier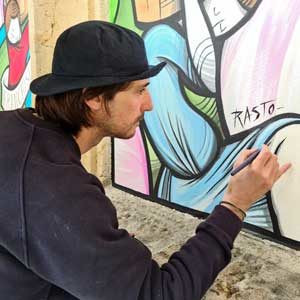 Text in progress. Please come back later. Thank you.
To print the content of the page, please click on the printer icon.
Thank you for following and supporting the exomusée on Facebook, Instagram and YouTube!